National Executive Officer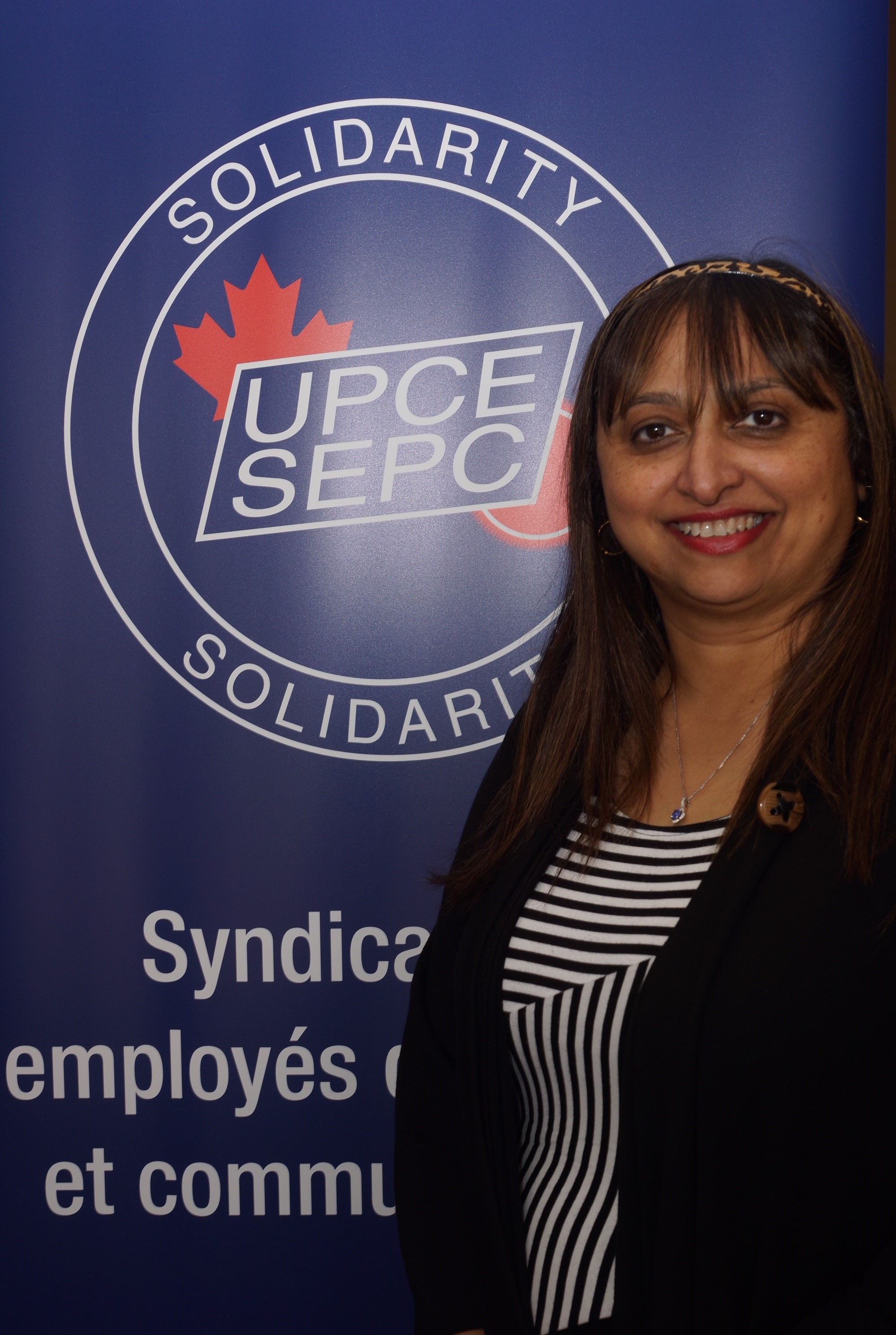 Jacqueline Gujarati
The Component has three UPCE National Executive Officer positions within its structure. As one of the National Executive Officers, Jacqueline provides guidance and assistance to members and Locals within her jurisdiction on a regular basis, and is available to visit Locals upon reasonable request. The National Executive Officer also perform other duties as assigned by the National President.
Jacqueline has been a proud UPCE member and Canada Post employee since 1985 with the majority of those years spent working in Finance.  She is 2nd VP of Toronto Local 00108 and has been co-chair of the LJOSH.  She is actively involved in the Regional PSAC through the Racially Visible Action Committee (RVAC) where she has held the position of Treasurer since 2015; and is also an Alliance Facilitator, delivering Union Education.   At the UPCE National level, Jacqueline is on the Bargaining Team, PSAC National Human Rights Committee, CPC Joint Human Rights Committee and alternate on the CPC Pension Advisory Committee.
Jacqueline is an Officer, PC&R Operations Data Integrity at Gateway.